Top 5 Extreme Golf Experiences
Today We'll Be Checking Out 5 of The Craziest Golf Experiences From Around The World
While golf is an amazing sport, it's not exactly catered towards thrill seekers…or is it. These courses all have some absurd aspects that can turn your slow golfing experience into an action-packed thrill ride! This list features what we believe to be the top 5 most extreme golf experiences. This list is ordered from least extreme to most extreme, so keep reading to find out the most extreme golf experience!
5. Legend Golf Course 19th Hole, South Africa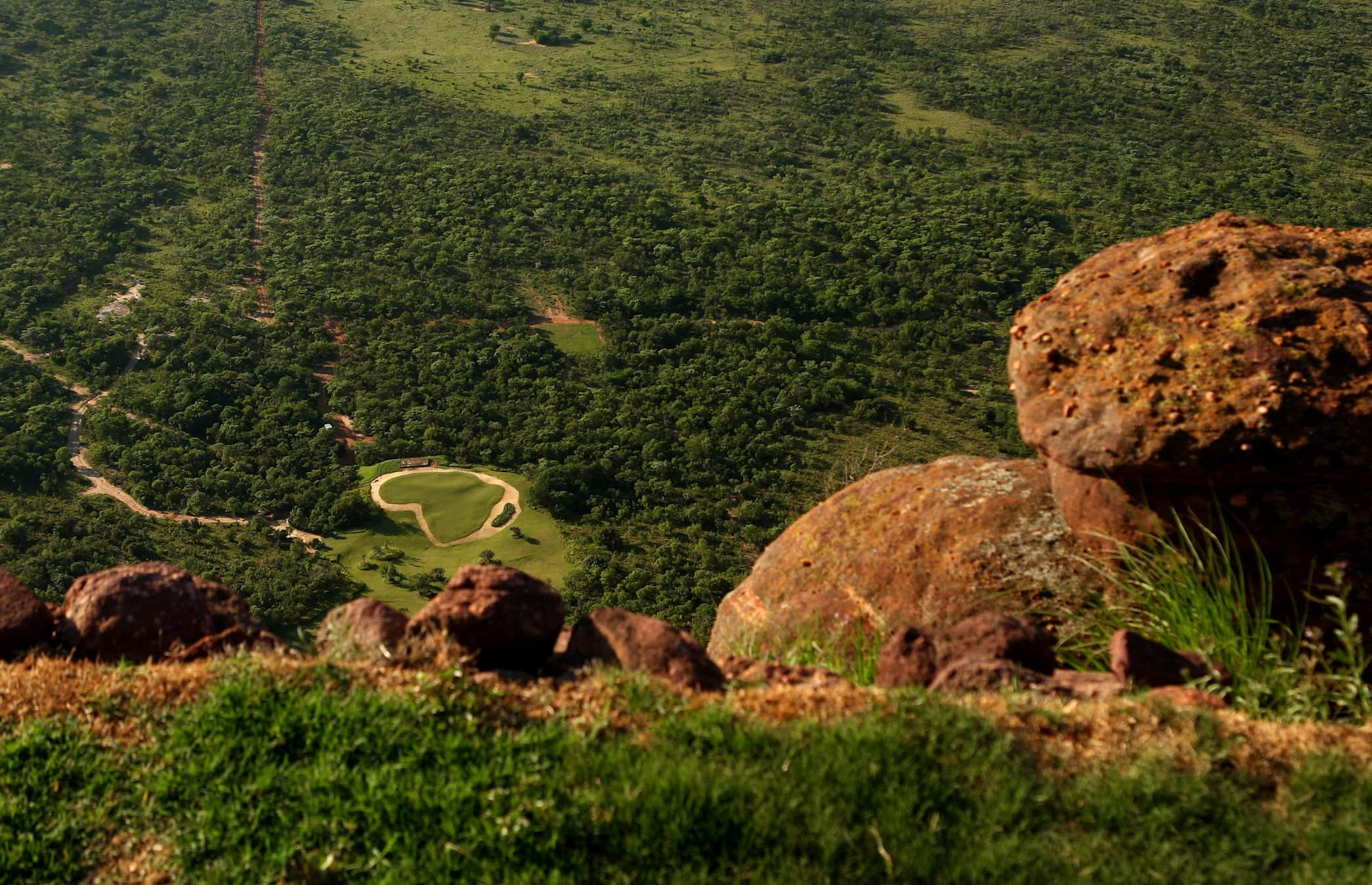 The tee's location requiring a helicopter ride provides a glimpse at the extreme nature of the 19th hole at the Legend Course. Once you arrive atop Hangklip Mountain via chopper, you'll face a par-3 hole with an impressive 470-yard vertical drop. The green is even shaped like the African continent! Because no one has ever hit a hole-in-one on this hole, there is quite the incentive. Scoring the first ever hole in one on the extreme 19th hole will earn you over $1 million! This is a must-play hole for a golf enthusiast trying to experience it all.
4. Merapi Golf Club, Indonesia
At first glance, the Merapi Golf Course seems like nothing extreme, just a beautifully scenic course. Then you learn that Mount Merapi is actually one of the most active volcanoes in the world. The name Mount Merapi even translates to Fire Mountain in Indonesia. It has erupted three times in the 21st century including, in 2006, 2010, and 2018. Let's just hope it doesn't blow while you're there.
3. Nullarbor Links, Australia
The Nullarbor Links located in Australia is just short of a Safari. There is an average of 40 miles between each hole, requiring a trek from anyone who wants to play this course. Nullarbor links will have you traveling all over the Southern Coast of Australia as each of the 18 holes is in a different city. If you want to go site seeing while golfing, then this is the course for you!
2. Skukuza Golf Course, South Africa
The Skukuza Golf Course is located right in the middle of Kuza National Park in South Africa. This course is one with nature and as a result, there are animals everywhere. Animals spotted on the course include hyenas, leopards, lions, giraffes, crocodiles, warthogs, hippos, and even elephants. In 2014 a golfer was dragged into the Lake by a crocodile while trying to retrieve his ball. This course is as extreme as it gets…almost.
1. Uummannaq Golf Course, Greenland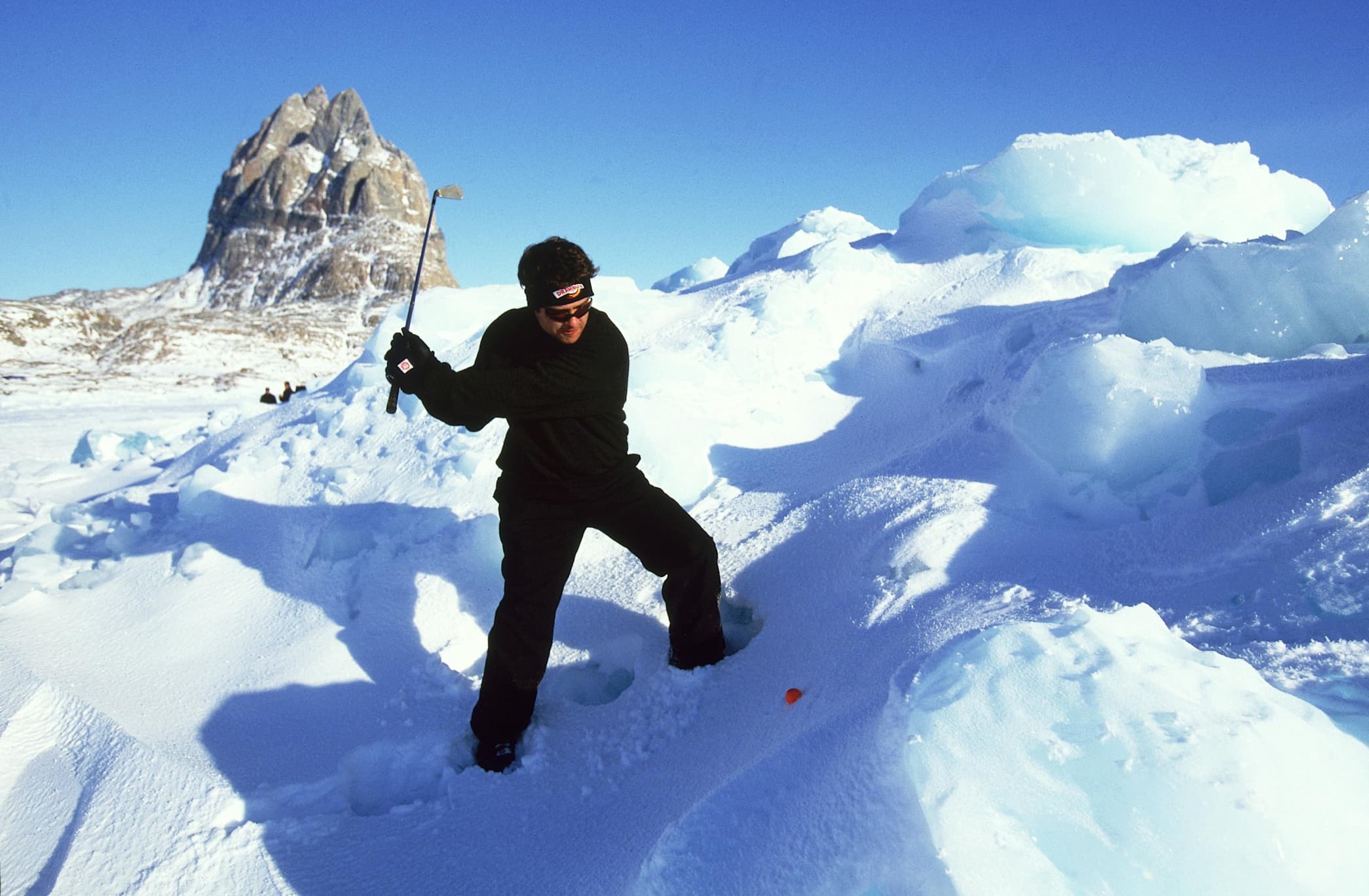 The most extreme golf experience in the world is the Uummannaq Golf Course. The Uummannaq Golf Course is the most Northern course in the world and is strictly an ice golf course. This course is home to the ice golf world championship and provides an extremely chilling experience with temperatures below zero. This one-of-a-kind course makes for the most extreme golf experience in the world.
If you would like to read about more crazy golf courses, subscribe to the Morton Golf Sales blog.